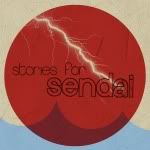 Over the years I've had commissions to write some pretty interesting stuff, and each week I write for a number of clients, but a couple of minutes ago I had an e-mail from the editor of Stories for Sendai – a charity anthology to raise money for Japan – telling me that my story had been accepted.
Writing for business and website content is one thing, but this story has stood up to a test and made the grade on its own – no pitch, no blather, just one little story doing its thing. Writers and editors read it and liked it enough to include it in their anthology. I am excited! 
And what's the story about? Like all the stories in the anthology, it's based on the resilience of the human spirit. But you'll have to buy the anthology if you want to read it. As soon as I know more about publication date and price, you'll be the next to know.